Peachtree City and Newnan Chiropractors
Help You Stay Active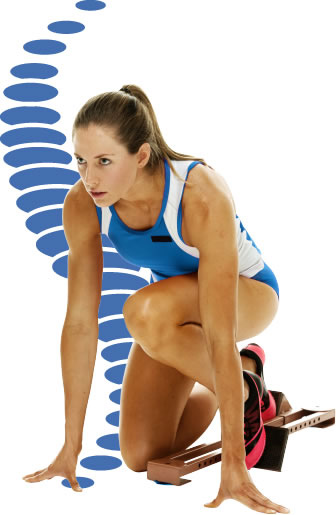 Peachtree City and Newnan chiropractors, Dr. Dustin Walton and Dr. Logan Hart provide scientifically proven care to help you be at the top of your game. "We're the science behind spinal health."Our goal at Dynamic Spine Center is to offer you the best chiropractic care possible, using researched, proven methods to find the true cause of your pain and lead you to a healthy and active life of true wellness.
Proven Results for Your Peak Performance
Whether you want to get out of pain or prevent future problems, our up-to-date methods and modern equipment will bring you permanent results and complete healing. Our main focus in helping you to maintain a healthy life is through the use of Chiropractic BioPhysics® (CBP®). This scientific discipline is the most heavily researched chiropractic technique, and it is proven to be highly successful in helping your spine reach its ideal alignment. Through this rehabilitation, the pressure from your body's muscles, ligaments, and discs, will be removed, giving a permanent change to your state of health.
Specializing in Sports Chiropractic for Active Lifestyles
We'll help make sure you function at your optimal level through our additional specialization in Sports Chiropractic. Our chiropractors have both focused on studying how to best help athletes to heal from injuries and help prevent future injury. We can help you improve and manage your sports performance with a combination of caring for your spine, soft tissue work and adjusting your extremities.