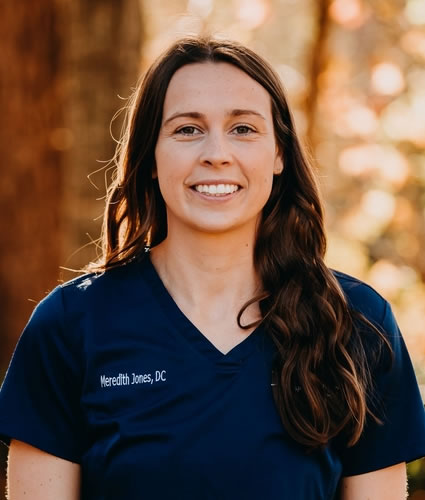 Meet Dr. Meredith Jones
Dr. Jones graduated from Life University in 2020. She realized how important chiropractic care was when she played collegiate lacrosse at Catawba College.
I knew then there was more to healthcare than prescription medication and retroactive medical procedures.
Proactive care always topped her regime.
The better I took care of my body off the field, the better I performed on the field.
Outside of the Practice
In her free time, Dr. Jones enjoys spending time outdoors and staying active! Make an appointment with Dr. Jones so she can help you make proactive choices about your health, and perform better overall.
---
Dr. Meredith Jones | Dynamic Spine Center