Meet Dr. Logan Hart
Driven to Connect With Others Through Chiropractic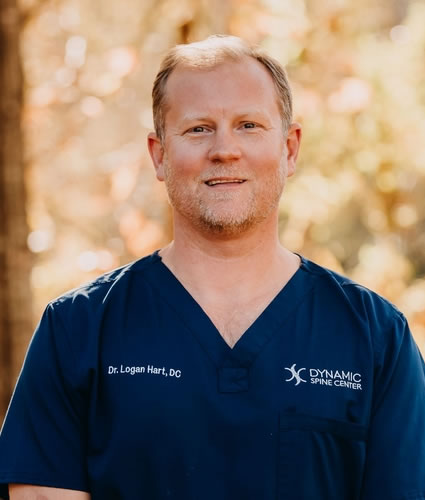 Chiropractic was a natural fit for me to incorporate my love of working with people and helping to educate them on what it means to be and stay healthy.
With a lifelong passion for healthy living and helping others, chiropractic was a natural fit for Dr. Logan Hart.
He earned his Bachelor of Science degree from North Carolina State University in Raleigh, NC, before moving onto Life University in Marietta, GA for chiropractic college.
There, he chose to pursue both a Master of Science and a Doctorate in Chiropractic.
While in school, he was able to provide chiropractic care to collegiate athletes, tennis players, golfers and triathletes.
Dr. Hart also pursues his passions through charitable work with the National Parkinson's Foundation, the American Heart Association, and the Ovarian Cancer Research Fund.
OUR SERVICES

Staying Active
Dr. Hart hails from High Point, NC, and when he's not seeing patients, he and his wife, Lori, enjoy spending time with family and friends, including their beloved blue pit-lab mix, Clyde. Dr. Hart also loves to fish and stay active and is a sports fanatic.
Meet Dr. Hart Today
Dr. Hart is in our Newnan office Wednesday-Friday! Contact us today to find out how we can help you!
---
Dr. Logan Hart | Dynamic Spine Center