New Patients at Dynamic Spine Center
Your first visit at Dynamic Spine Center is designed to make sure that we know everything about your health concerns and how best to help you. We'll answer all your questions and inform you of exactly what to expect, so you'll feel relaxed and ready to heal.
Getting Started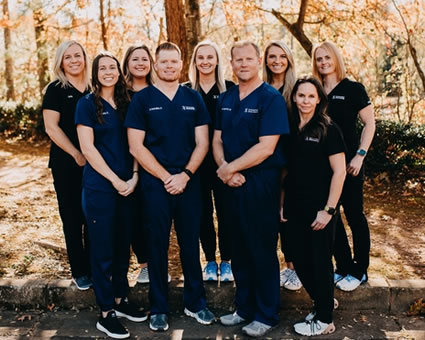 During your first appointment, you'll have a consultation and examination with Dr. Walton, Dr. Hart, or Dr. Jones. The consultation is simple; you'll sit down and have a conversation with your doctor to discuss your health history and health goals.
We'll talk to you about how we can help and what we do. You'll also be informed of costs, and if you choose to move forward, we'll proceed with the examination. Your examination will include:
Orthopedic and neurological testing
Structural tests
Posture analysis
Strength and muscle tests
We'll use every tool available to us to make sure we know what's happening in your body, so that we can proceed knowing exactly how best to help you. These visits usually last 30-60 minutes.
Your Second Visit
On your next appointment, your doctor will go over the findings of your examination with you. You'll discuss what it will take to heal your body and your doctor's recommendations for care.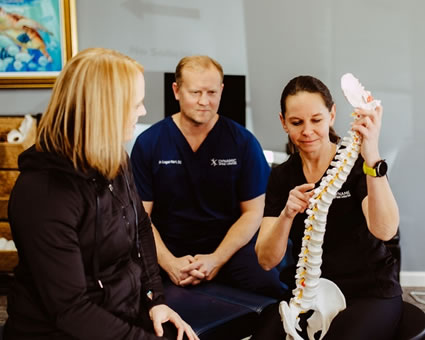 Routine Visits
Routine visits will be quick and convenient for you, lasting between 15 and 30 minutes, depending on the therapy involved in your treatment plan.
You can expect to:
Be greeted at our front desk to check in
Go to the adjusting rehab area
Receive adjustments
Perform postural exercises and spinal rehabilitation
Do I Have to Go For the Rest of My Life?
This is a common misconception many have about chiropractic care. What makes our office so different is that we will correct your spine permanently by finding the source of your problem, so that you don't need to consistently return.
Many choose to be proactive about their health with regular visits. If you decide that's for you, we encourage that and will discuss the benefits of routine care with you.
Schedule an Appointment
We're here to answer any questions you might have about the permanent healing effects of our care. Call today!
CONTACT US
---
New Patients at Dynamic Spine Center